With two weeks to go in the year, Eva and I thought it would be good to give everyone one last chance this year to play with a massive dataset. For week 51, I took 176M record collected by Ken Black via NOAA of global temperature readings, used Alteryx to upload the zip files into an Exasol database (in about 30 seconds) and provided it all to you.
Thank you to Exasol to providing the platform for us throughout the year to play with big data in a super fast database. If you haven't tried it yet, sign up here for free access.
We had another lively Viz Review on Tuesday and followed that up on Wednesday with a webinar about our plans for 2018. Eva wrote a great recap blog post on what each of the 10 announcements we made mean for both you and for us.
Since it's Christmas Eve as I write this, and I'm likely to get the evil eye shortly, here are a couple of quick lessons for you.
LESSON 1: HOW TO APPROACH BIG DATA
Big data sets can seem overwhelming and intimidating. With so many dimensions and measures, where do you start? Fortunately for all of us, there are tons of resources and recommended approaches. The first approach I recommend is Ben Jones' "Six Principles of Communicating Data".
Secondly, I recommend that you use the "Describe" feature in Tableau on the fields you are interested in using. Right-click on any field in the Data pane, choose Describe, and you're presented with this very useful box:
Click the "Load" button and you will get either (a) a list of the dimension members or (b) the range of a measure, like this for TMax:
This will help familiarize you with the data you are working with before you start exploring for a story.
LESSON 2: USE METRICS THAT MAKE SENSE
Charlie Hutcheson created this visually stunning viz very on in the week to accentuate the temperature change in Antarctica.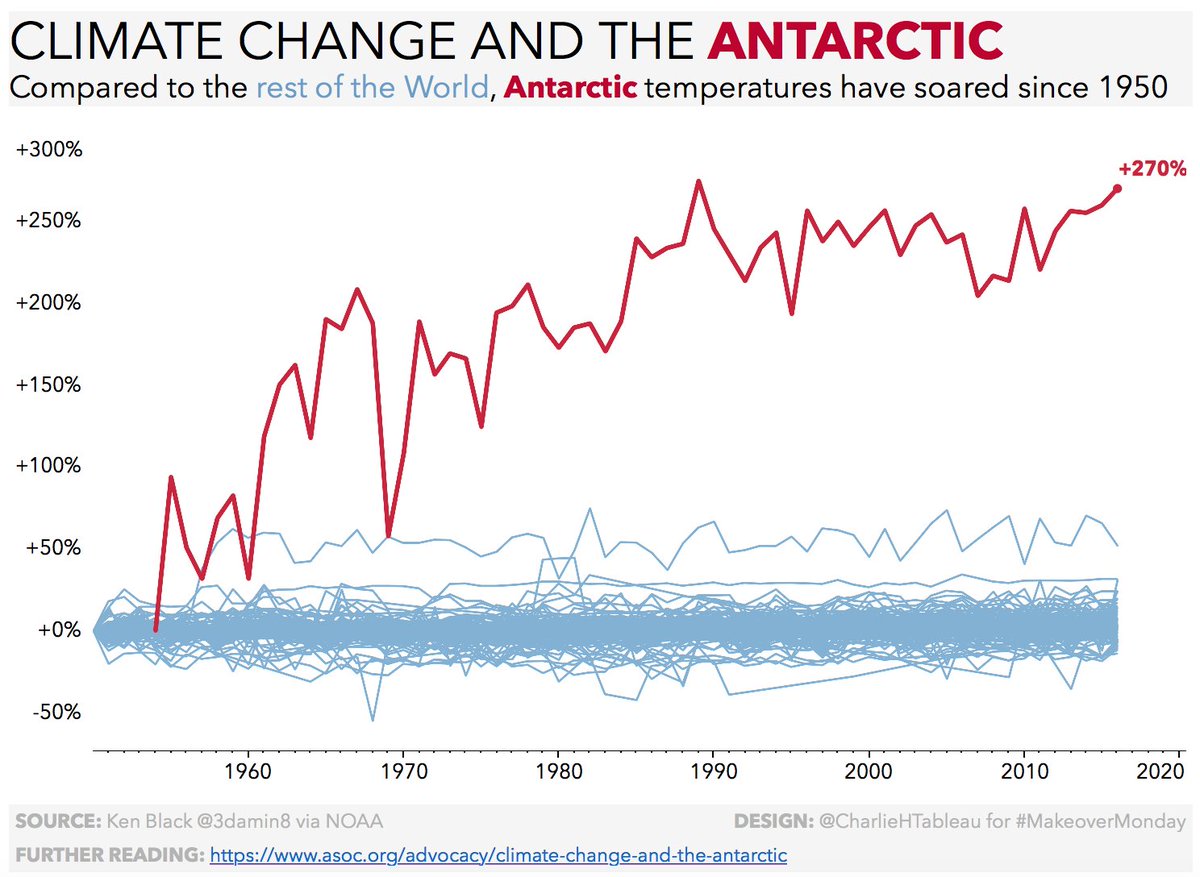 Charlie is quickly becoming one of the best vizzers around and what makes Charlie even more special is his willingness to take on feedback, learn from it, and iterate. Shortly after posting the viz, Charlie received some valuable feedback from Neil Richards:
But it needs to be reported correctly! Viewed as absolute change (not percentage change which is incorrect) the message is still just as important and the message just as terrifying, but we need it be irrefutable. If only the orange one would melt so quickly …

— Neil Richards (@theneilrichards) December 17, 2017
This turned into a fascinating conversation, with several more people chipping in, not to tell Charlie he was "wrong", more to help him make it better. This is how you give feedback!
Charlie took the feedback on board, focused on how he could implement it, and posted a revised version.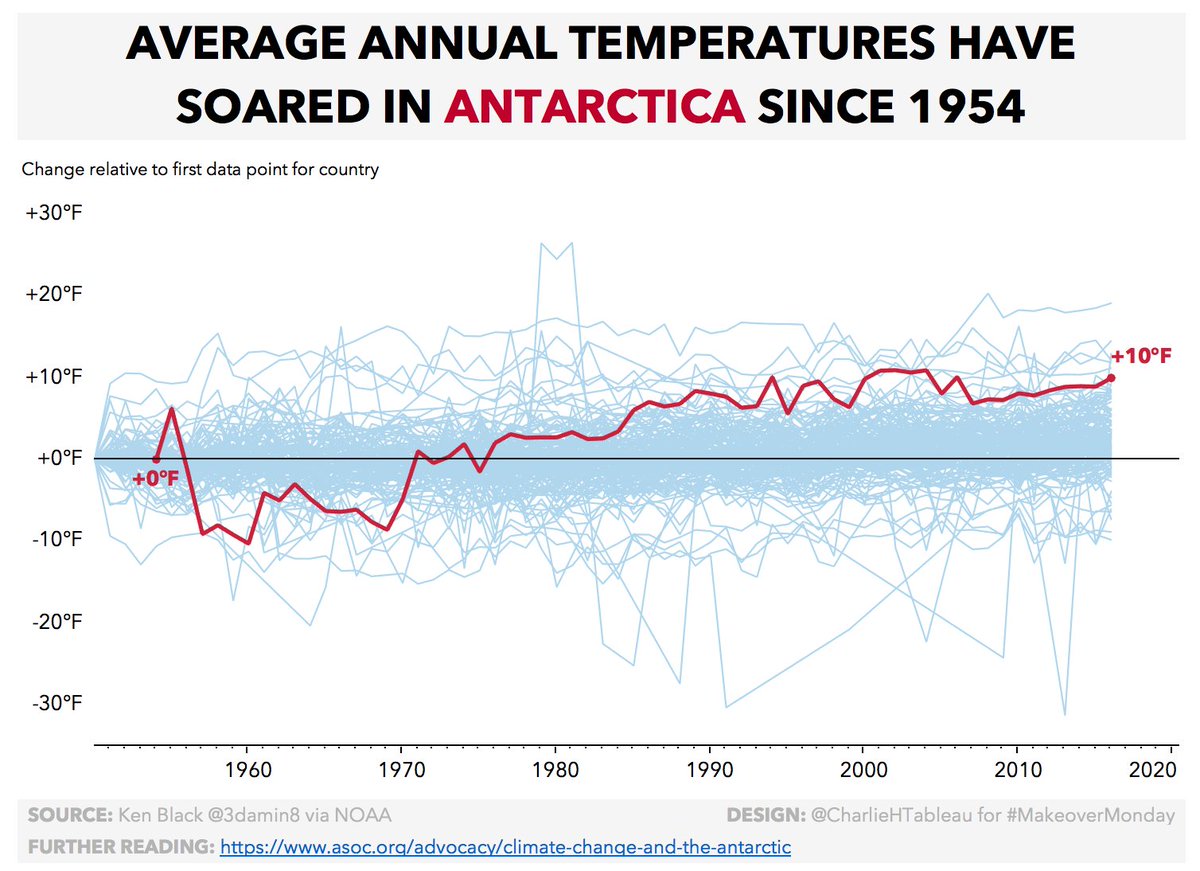 Well done Charlie! You're a great example for anyone that does data analysis. Thank you for your amazing contributions to Makeover Monday these past two years!!
Ok, it's time that I get back to the family. So let's finish with my favorites for week 51. Amazing work everyone!
FAVORITES